Road Trains
---
Mini Express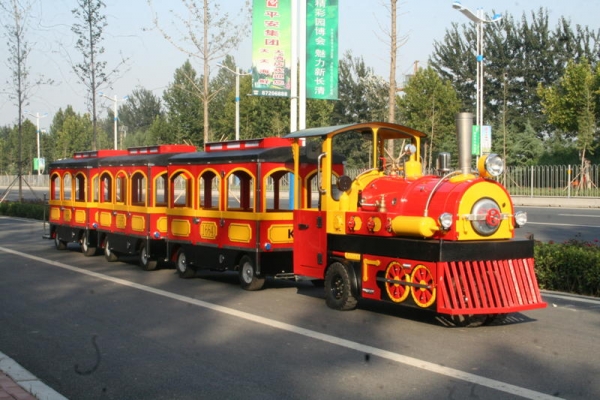 The basics. Trackless, electric and very manoeuvrable, the environmentally friendly Mini-Express is powered by a silent 48-volt motor.
This family ride is ideal for indoor or outdoor malls, parks, zoos and special events. The train is comprised of a locomotive and 4 passenger wagons that will carry up to 24 children. Adults can also hop on board.
Depending on terrain, it will run between 15 and 20 hours between charges. Available in different color schemes, perfect amusement train for shopping centers. To the right are our most typical color configurations.
---
The Americana
The industry's most powerful road train, the Americana can handle large numbers of passengers in a variety of terrains. The Americana is equally at home on or off road. Self levelling suspensions on coaches and cabooses combine with a powerful diesel engine, heavy duty transmission and a sophisticated braking system to deliver a safe and comfortable ride.
---
Cromar White Road Train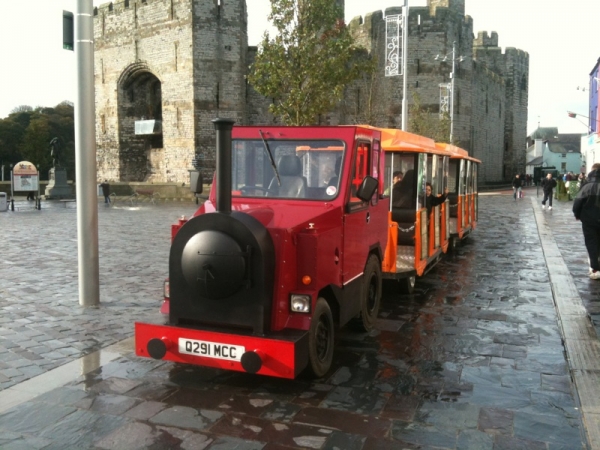 Cromar White's road train locomotive can pull 12.4 tonnes and can handle gradients of 12%. it is fitted with an industry standard Ford 2.5 DI diesel engine and a three speed automatic gear box. This combination gives smooth running and good fuel economy. It is also fitted with a fail-safe air braking system that is compatible with most existing coaches. We can also supply custom finished four wheel steer coaches to your specification.
Pricing
The price for the locomotive is £22,000.00 plus VAT
The coaches start at £15,600.00 depending on size and specification (e.g. with windows, sound system and wheel chair ramp are extra) plus Vat
A three coach road train (45 adults) starts at under £70,000.00 plus VAT (brand new coaches refurbished locomotive).
---
Medium Road Train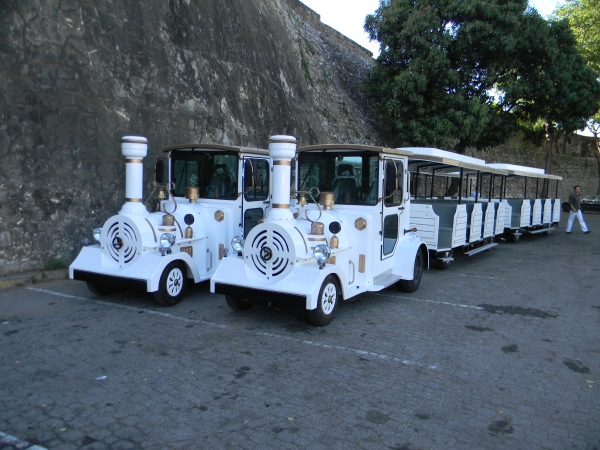 Custom Road Trains
Cromar White can customise your road train. These two road trains were delivered to Dominica Republic